"We live in interesting times"
It may not be obvious right here on the home page, but as 2016 draws to a close, there are many interesting things happening in the background at DCCconcepts. Most importantly, we now have full-scale sales, customer service and distribution offices in both the Northern and Southern hemispheres. This change does not mean you will see any change to our already successful Australian operations, which continue to go from strength to strength… but the addition of DCCconcepts in the United Kingdom does very definitely acknowledge all of our global customer base - and the importance of a happy and successful group of users in the UK, Europe and the USA to our long term future!
Click HERE to see the full story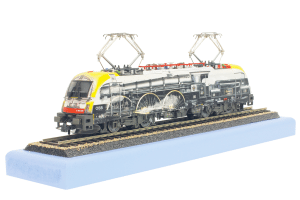 Roco
OBB #1216 020-8
DCC Fitted (Factory) Sound Fitted (Factory)
Read more...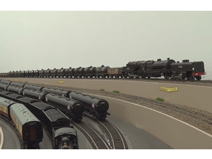 Hattons Beyer Garratt Pulling Power (Early Tests)
Check out our video of early tests of the Hattons Beyer Garratt Pulling Power.
Read more...